NAB Rawalpindi. National Accountability Bureau NAB Headoffice Rawalpindi publishes an alert for B4U Global victims.
According to NAB Saif U-Rehman who is the owner of B4U Global is a fraud person. The companies operated by b4u and SR Groups are fake as per SECP Report.
As per NAB B4U has multiple accounts in different countries' banks. They offer extra money to the public and innocent people invest their money in b4u in greed of more money without any work.
Honorable courts of Pakistan also dismiss the bail of B4U Owner Saif u Rehman.
Good News for Victims of B4U.
The public who got fraud through B4U can register their complaints on NAB Official website.
visit https://nab.gov.pk/claim-forms.asp to fill the claim form & then follow the process given in the advertisement.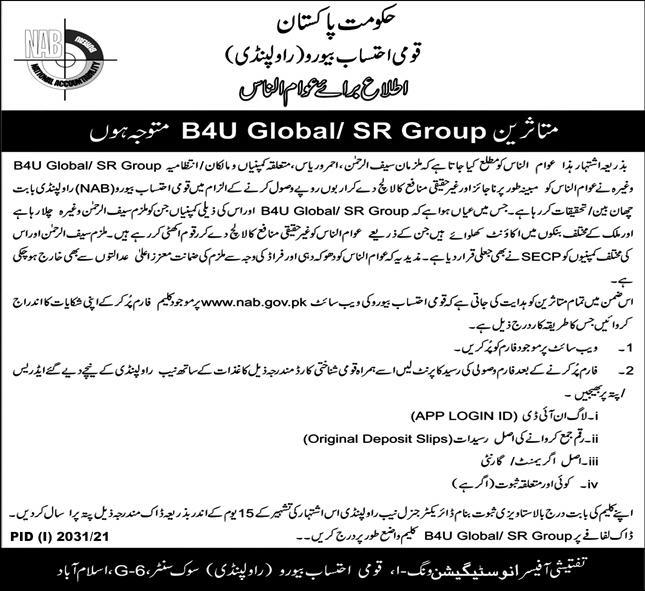 Disclaimer:- This article is not about any company but just a newspaper advertisement.